Post Graduate Program in Financial Entrepreneurship with US CPA
Be a part of EDII wider Alumni Network
The 11 Months Post Graduate Program in Financial Entrepreneurship with US CPA is a niche program equipping the participants with an integrated approach to Finance and Entrepreneurship at large and various related skills.
The Programme also provides an opportunity to attain a Certified Public Accountancy Qualification from the USA – one of the most sought-after qualifications in the field of Finance.
The Programme on financial entrepreneurship will provide expert guidance and insight into the shifting nature of the financial sector and a holistic understanding of the entrepreneurial skills, technologies and innovations set to shape the future of finance and business.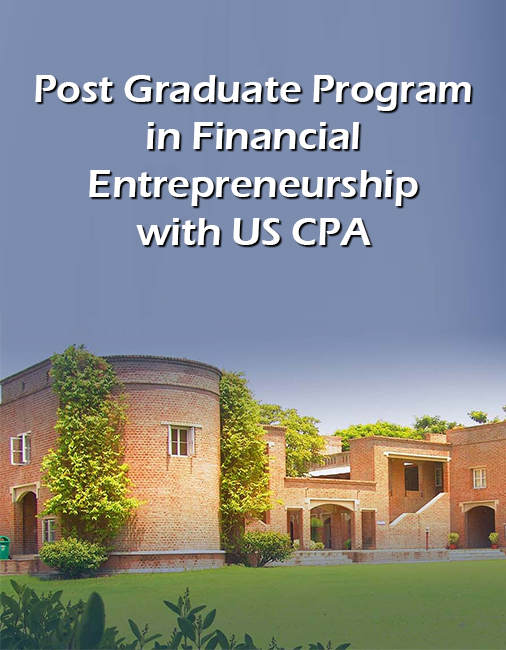 Who is the programme for?
This 11 Months Post Graduate Program in Financial Entrepreneurship with US CPA
•
Mid-Level Finance professionals who are currently working and eager to learn/update their skills.
•  Senior Finance Leaders looking to supplement their experience-based skills with a unique Post Graduate program to take their career to the next level.
• CA/CMA/CFA Fully or part Qualified candidates aspiring to boost their career prospects and looking for a Global Qualification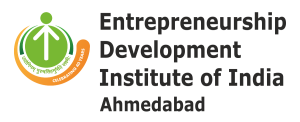 ABOUT EDII
The Entrepreneurship Institute of India (EDII), Ahmedabad was set up in 1983 as an atonomous and not-for-profit institute. EDII has been at the forefront of entrepreneurial education and the institute is offering a large number of short, medium and long-term programmes, including all India Council for Technology Education (AICTE) approved postgraduate professional programmes.
Presently EDII offers three AICTE-approved full-time academic programmes, namely fellow programme in Management (FPM), PostGraduate Diploma in Management Entrepreneurship (PGDM-E) and PGDM-Innoavation, Entrepreneurship and Venture Development (PGDM-IEV). EDII has promoted a Technology Business Incubator, named, 'Centre for Advancing & Launching Enterprises (CrAdLE) Catalyzed and supported by the National Science and Technology Entrepreneurship Development Board, DST, Govt. of India. So far, EDII had trained 177 incubator managers from 64 developing countries.
ABOUT BECKER
Becker Professional Education (Becker) is a unit of Colibri group, a learning company headquartered in MO, USA. Becker's vision is to empower people worldwide to advance their careers through a lifelong partnership of superior professional education. We are proud of our rich history and track record of growth spanning more than 60+ years. Our global presence includes more than 2,900 partners including accounting firms, societies, corporations, government agencies and universities.
Becker Professional Education is also accredited by the Accrediting Council for Continuing Education & Training (ACCET), a U.S. Department of Education nationally recognized agency that promotes quality-oriented education and training through the establishment of standards and an accreditation process focused on integrity.
Having helped more than one million accounting professionals across the World, We are here to offer you the Best in the Class study for the US CPA Examination.